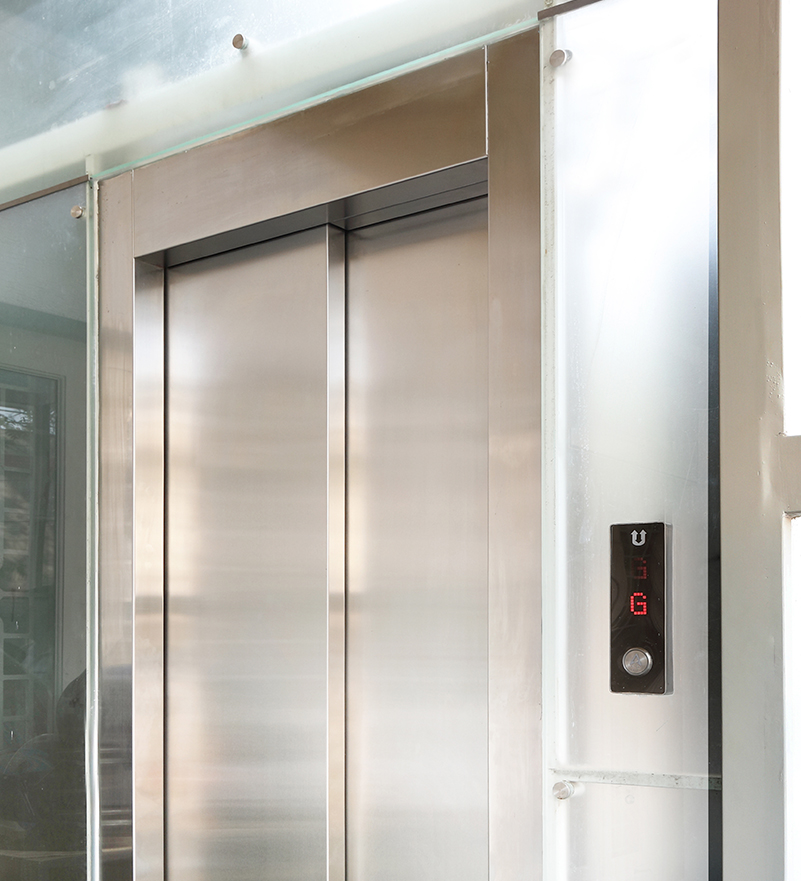 Automatic Doors
Usha Elevators Door Solutions
Usha Elevators' door solutions solve numerous installation issues concerning space and utilization. Our door offerings include landing doors and elevator car doors.
We offer door solutions for:
Residential properties

Commercial properties

Large-scale complex properties
Our Elevator doors are enhanced to suit complex technical and design features and are high on functionality as well as aesthetics. The doors in our Fire Resistant and Vandal-Proof series are testimony of our commitment to safety and functionality.
Automatic Doors
Center Opening Doors

Telescopic Opening Doors

Glass Metal Doors and Glass Doors
Our automatic doors are designed for the new generation elevators for buildings complying with ISO 4190 (Class 1) Certifications.